Intercom is a customer service app that handles and integrates the methods companies use to talk to customers. But only three years after launch, their growth stalled.
So Intercom turned to ReWired and Jobs-to-be-Done (JTBD), a framework that helps companies understand why and how people buy the products they do. Initially Intercom used JTBD  for product strategy but it quickly became a core driver for marketing strategies as well. It worked. Today, according to Bessemer's State of the Cloud 2017 report, Intercom is among the fastest-growing enterprises in Silicon Valley.
They are also avid advocates for JTBD. Intercom creates e-books, speaks at events, and blogs about what they've done and how JTBD and The Re-Wired Group have helped guide their growth.
CONTEXT
Jobs-to-be-Done Interview
Product Design
Intercom's growth had stalled after only three years, reaching a steady 35,000 unique visitors a month to their website. The little growth they had was organic, driven primarily by word-of-mouth.
Why? Intercom offered a single product to small companies and start-ups that could handle all of a company's customer conversations (CRM, Help Desk, etc.) for one flat fee. Need a solution for CRM?  Buy Intercom and you get that solution plus solutions to all your other customer communication needs for free! It was like getting a bonus.
The problem was, nobody was using the entire offering. Maybe the IT department wanted it as a help desk solution. Ok but Marketing certainly didn't want–or trust–the built-in CRM functionality. After all, Marketing needed a good CRM solution, not some add-on that came as a freebie. If the company didn't charge for it, it couldn't be that good, could it?
Understated, it became apparent that the messaging about the product wasn't targeted. It didn't help people understand how they could use it specifically in a way that mattered to them.
In 2014, Intercom worked with The Re-Wired Group to find out exactly what people were hiring Intercom to do. Intercom wisely wanted to challenge their own assumptions and ensure that they were building the right products to fit the needed tasks. And they wanted to know if people were hiring them for additional jobs.
The Re-Wired Group conducted 45 JTBD phone interviews, asking about what drove people to hire and fire Intercom. Each interview identified three main aspects of the decision making process:
Key Intercom staff attended a workshop at The Re-Wired Group's offices to ensure synergy and agreement across product and marketing efforts. The team did an exhaustive study of 15 customer conversations, emerging with a shared core understanding of four jobs that people hired Intercom to do.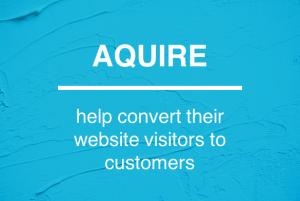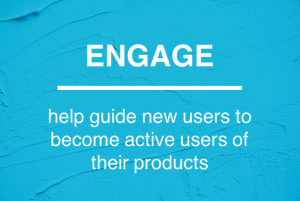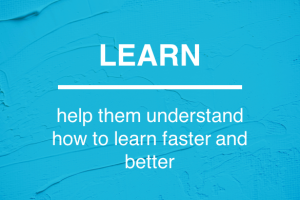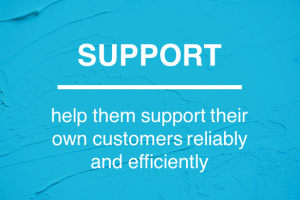 Finally achieving a deeper understanding of these four critical jobs that their customers had hired them to do drove Intercom to redesign their product and develop an entire go-to-market strategy. Their one-product-for-everything turned into four distinct products, one for each job.
Once you understand the job, understanding how to improve your product becomes so much more obvious

Sian Townsend

Director of Research, Intercom
Their marketing changed too.  Previously customers found the one-size-fits-all-problems approach difficult to digest. Now Intercom could dive deep into answering the questions customers had around switching (remember the forces of progress model?), reminding them why they initially wanted help, increasing the appeal of the change while reducing their anxiety and pushing against inertia of habit.
Intercom used the language heard in the JTBD interviews to change their landing page. They now saw the page as a job and put some thought into how it works and how to address:
the problem potential clients have
the context of those clients' situations
the outcome clients sought
the features and benefits of the products
The JTBD approach has changed Intercom's entire go-to-market strategy. They now have a clear understanding of the jobs clients want done, which influences how they target and engage with potential customers. Intercom better understands what the jobs are so they are able to identify job titles of potential clients who want a service for a specific need. This allowed Intercom to build an event and speaking strategy that targets and connects with these decision makers. Job definitions also shape public relations and communication strategy, identifying influencers and publications that align with the job titles of the decision makers.
PRODUCT FEATURE EXAMPLE: MAPS
To better understand the JTBD approach, let's take a look at just one aspect of a job clients hired Intercom for, that turned out to be quite different from what Intercom thought their clients wanted.
Online businesses use Intercom to feed their online data and get to know their customers. One feature that Intercom provides is a User List. Clients can filter by geography to show on a map where their customers are located. Intercom knew this mapping feature was heavily used but wasn't sure why. Other features in the Intercom product provided more precise data. Upon investigation, Intercom found clients used the map as a way to impress, not as a true map for tracking sales. "People weren't buying what we thought we were selling.  It's not a map. It's a show piece," observed Townsend.
Once Intercom understood how their clients were using the 'map,' they were able to improved upon it. Intercom removed sensitive data, created a beautiful design and made it easy to share.
Its three-year stretch of growth makes Intercom one of the fastest growing enterprise start-ups in the Valley today, according to Bessemer's State of the Cloud 2017 report.
The company reached $50 million in ARR more quickly than Twilio, Service Now and Shopify among others.
Indeed, things are going so well that its latest product–EDUCATE– took only two months to hit ARR of $1 million. Educate is a self-help companion to Intercom's major customer service product, Resolve.
Intercom was so happy that they actually wrote a book: Intercom on Jobs-to-be-Done. Co-Author Des Traynor writes:
At Intercom, we made a huge bet on Jobs-to-be-Done, initially as a way to inform our product strategy and later as a way to go to market. Five years later, it's still the foundation of our product and marketing strategies. We've architected the entire company around the idea that people experience problems in their lives or businesses and they buy products to solve those problems.

"I can't think of one area of our business Jobs-to-be-Done hasn't improved. Product, marketing, sales and support have all benefitted heavily from what we've learned by focusing on it.

Des Traynor

Co-Founder, Intercom