The Re-Wired Group's Bob Moesta and Katherine Thompson have joined the line up at this year's INDUSTRY: The Product Conference in Dublin, Ireland.
The event, to be held on 20-22 March 2023, will host over 600 product professionals for three days of inspiring keynotes and new connections at the premier conference for software product managers. It offers product communities the opportunity to learn the latest methods, tools, and frameworks used to build, launch and scale world-class software products.
They'll be joining speakers from an array of product and software organizations, including Drift, Amplitude, Miro and more.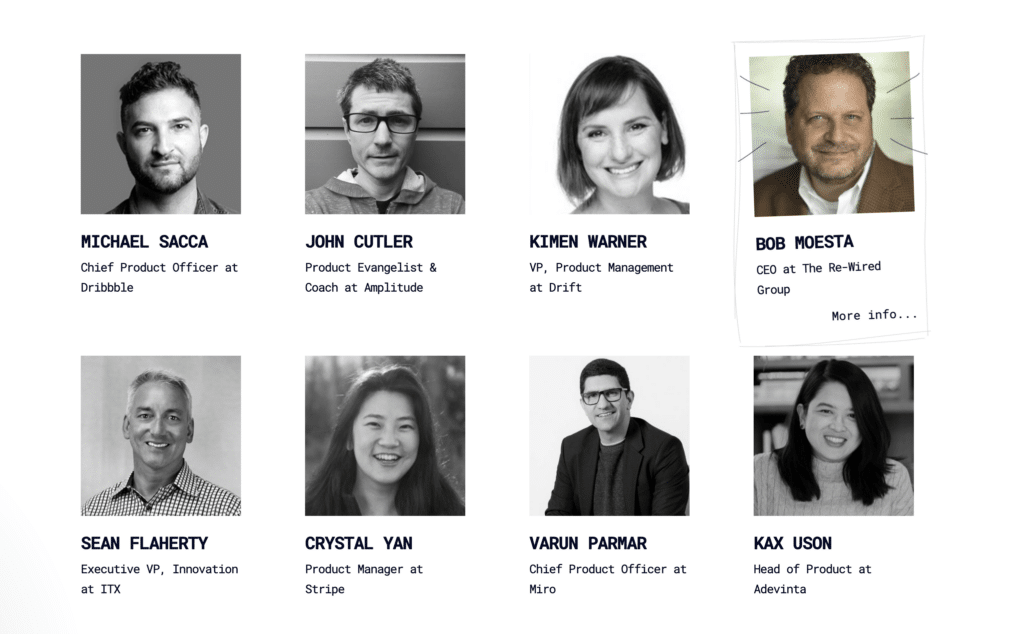 What are they covering at INDUSTRY?
Bob and Katherine will be running two career-focused workshops, where they'll be applying Jobs to be Done to product professionals' careers.
Session 1: Hire Your Next Job
For most of our careers, we're made to believe that employers hire us. In this session, we'll flip this paradigm on its head, showing you that you can be the one to hire your next employer.
Learn about the Jobs to Be Done-based research we've conducted to understand why employees change jobs, and steps to take to help you decide what progress you want to make in your next job.
Session 2: What Progress Do Your Employees Want to Make?
Many companies today face challenges in hiring and retaining employees. Attendees will gain insight into our Jobs to Be Done-based research on why employees "hire" companies. Retaining employees starts with understanding the progress they seek to make in their own lives; we'll share implications and suggestions for how you can design a workplace that helps you – and your employees – make progress.
Attendees of INDUSTRY Europe will have the opportunity to choose to take part in one or both of these sessions on the 2nd day of the conference. It should be a lot of fun!
More information on INDUSTRY Europe.
Interested in booking Bob and Katherine to speak at your next conference? Learn more about how to hire Bob to speak or find out about our JTBD workshops.